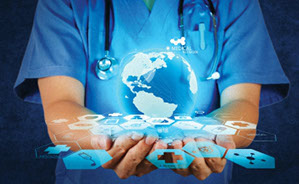 Our Vision
Toronto Liver Centre vision is to inspire hope and contribute to health and well being by providing the best care to every patient through integrated clinical practice, education and research. Our primary value is "The needs of the patient come first."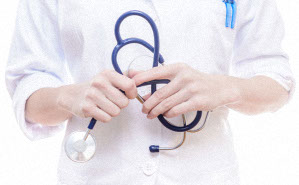 Our Strategy
Understanding your needs
Inspiring confidence in our care
Working together to achieve excellence
Improvement & innovation
Partnership with the community




Our Passion And Our Goals
The Toronto Liver Centre mission is to set the standard of excellence in care and innovative research in the field of liver disease.
Toronto Liver Centre (TLC) is comprised of liver experts who diagnose and treat liver diseases, offering the latest and most advanced therapies for all liver conditions. The experts at TLC treat viral hepatitis (hepatitis B and C), fatty liver disease, autoimmune liver disease, liver cancer, cirrhosis, ascites, encephalopathy and offer pre and post liver transplant care. Full lab services are offered on site, as well as liver cancer screening and Fibroscan testing.. Since its establishment in 1994, the clinic has treated thousands of patients with a variety of liver and gastrointestinal problems. We pride ourselves in being actively involved in clinical research, which allows our patients access to novel therapies and the latest diagnostic technology.
Hepatitis Clinic
The Hepatitis Clinic at Toronto Liver Centre offers comprehensive and multidisciplinary care for liver disease, including:
Hepatitis A
Hepatitis B
Hepatitis C
Autoimmune hepatitis
Steatohepatitis
Hepatitis clinical research trials
An active program in clinical research continues to grow in both local and national recognition enhances patient care at The Toronto Liver Center. The Liver Centre is currently involved in several research projects regarding treatments for patients with chronic hepatitis C, hepatitis B, and other liver diseases.
The purpose of this study is to assess the safety, efficacy, and pharmaceutics in a carefully monitored cohort of subjects infected with HCV on a telaprevir-based regimen. Our willingness and proven track record of collaborating with industry partners is helping us identify the most effective combination of agents for each patient.
ABOUT OUR TORONTO LIVER CENTER
Toronto Liver Centre is a facility with focused on Liver Care located in Toronto, Ontario. Toronto Liver Centre offers a convenient point of access to a full range of liver disease treatments featuring care by hematologist who is well known for his expertise in liver diseases. Toronto Liver Center is a comprehensive care center focusing on the management and treatment of a variety of liver diseases.
.
Our mission is to create and provide "quality health-care services through continually upgrading and improving the medical care by amalgamating the finest medical skills with compassionate patient care". To build patient trust and to be the catalyst for a healthier lifestyle through prevention, early detection and our innovative approach to GI care. We are, also, known for our friendly and gentle bedside manner, communication and responsiveness. For this reason, we keep our phone lines open throughout the lunch hour providing additional convenience to patients.

What has been most rewarding about your work?
Our goal is a Life without Hepatitis C where people no longer miss out on fulfilling their dreams or ambitions as a result of this disease. The Key focus is to think on what you can do instead of what you can't do. Our approach is to identify and effectively treat hepatitis C with the most up to date therapies and
bring the best care and quality in service to our patients. The state of the art FibroScan technology prevents the need of invasive liver biopsy for liver health assessment. With this technology, Toronto Liver Center can provide state of the art assessment of liver health and therapies to lead to the cure of hepatitis C and other liver diseases.
As treatments for Hepatitis C have rapidly evolved over the past 2 years, Dr. Magdy Elkhashab has played a leadership role in Toronto bringing promising new agents in trials to patients in need across a large spectrum of patients. Even with the approval of new drug therapies, he expects that still better treatment options will come rapidly through ongoing trials and most importantly, that all patients with Hepatitis C are curable. Recognized for his expertise in research in addition to clinical care, he has been an invited speaker at national and international meetings. The most rewarding part about working with HBV and Hepatitis C patients is having the opportunity to contribute to their well-being and care. We feel very compassionate to all people undoing medical treatment and truly believe that the work we do at Toronto Liver Center will make a significant contribution to our knowledge about chronic diseases and how we can best improve the quality of life of our patients. Clinical research affords the opportunity for a more intimate Clinician/Patient relationship due to the increased frequency and nature of study visits. We are very invested in the mutual goals of keeping our patients' healthy and virus negative long after they've stopped taking active drug. We celebrate with our patients when we achieve the (sustained viral response), but we also console and plan ahead for when they do not. We looking forward to help more patients to improve their general health and quality of life through providing them with the treatment and the care to achieve the cure and minimize the complication of the disease.
The most rewarding thing about at Toronto Liver Centre is undergoing a journey with each individual patient. We have had the opportunity to have an active role in helping to cure patients with Hepatitis C, and to help HBV patients maintain their health. We are very excited for the opportunity to contribute to the scientific community and understanding of how to better treat these chronic, infectious diseases.